Entrepreneurs who are simultaneously running a business AND taking care of an aging parent
Do any of these sound familiar?
I'm tired of sacrificing my business, my health, my peace of mind, my financial security

.
I'm struggling to keep my existing clients going. Not to mention marketing, developing new programs........
I want a strategy for discerning the most important things I need to be doing to move the needle.
If any of those statements sound familiar, there is help!
I've helped many entrepreneurs just like you who are simultaneously running a business AND are taking care of an aging parent so that you can easily manage care with few to no interruptions to your business or life. The simple steps are revealed in the Managing Your Life & Business WITH Your Aging Parent Guide.
Submit your name & email and you'll receive this FREE guide - PLUS some more surprises to help you quickly put a plan in place.
Are you ready to reclaim your time?
Book your Complimentary 45-minute Time Reclaimed Discovery call!
Schedule your appointment
This is how you will regain your time, peace & balance when we work together: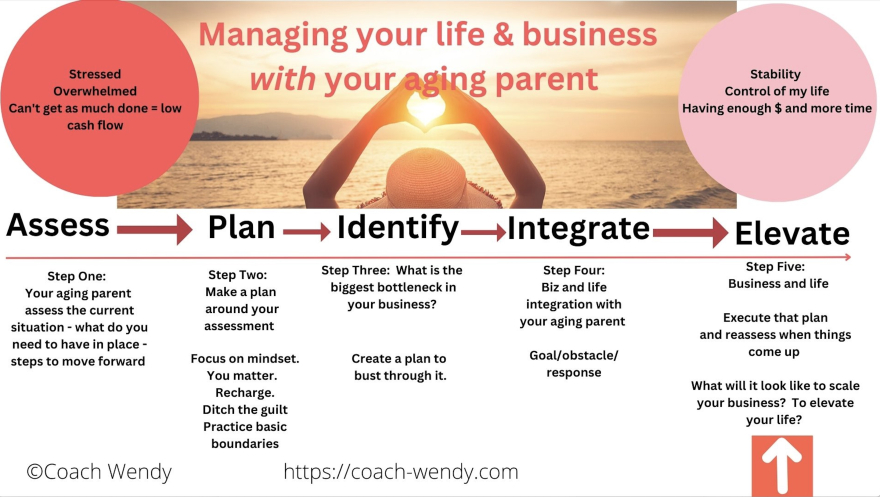 Assess: First, we assess your current situation with your aging parent.
Plan: Next, we make a plan around that assessment. You begin to focus on mindset. The belief and knowing that you matter. You begin to recharge, ditch the guilt and practice basic boundaries.
Identify: Once we have assessed the situation and put things, products, people in place and shifted mindset then we identify the biggest bottleneck in your business and we create a plan to bust through it.
Integrate: Then we integrate your business and life with your role of taking care of your aging parent. We focus on setting goals, calling out obstacles and how you will respond when that obstacle shows up so that you can continue to move forward, reaching your goals.
Elevate: Finally we take a deep dive into your life and business and execute a plan and also reassess when things come up. This is your opportunity to look at what it would mean for you to scale your business and elevate your life.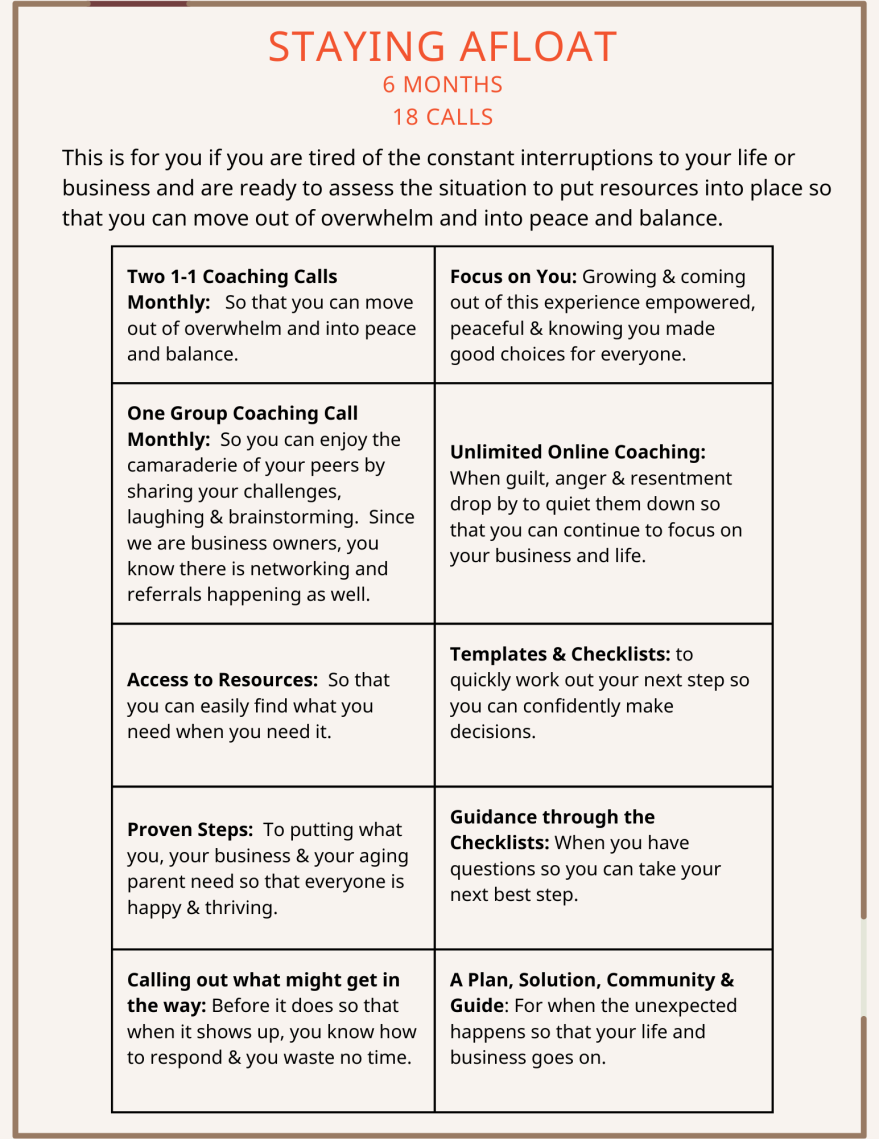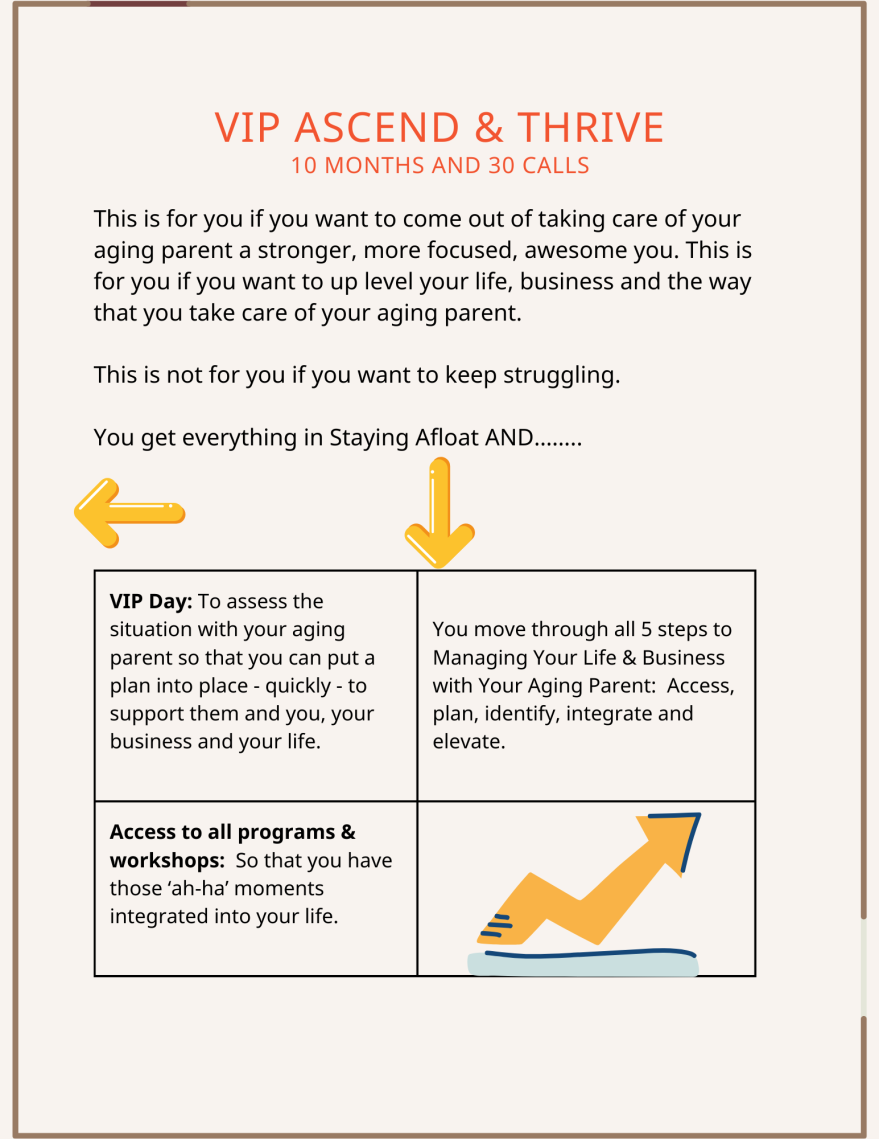 What Others Are Saying