Her Aging Parents, Her Thriving Business Community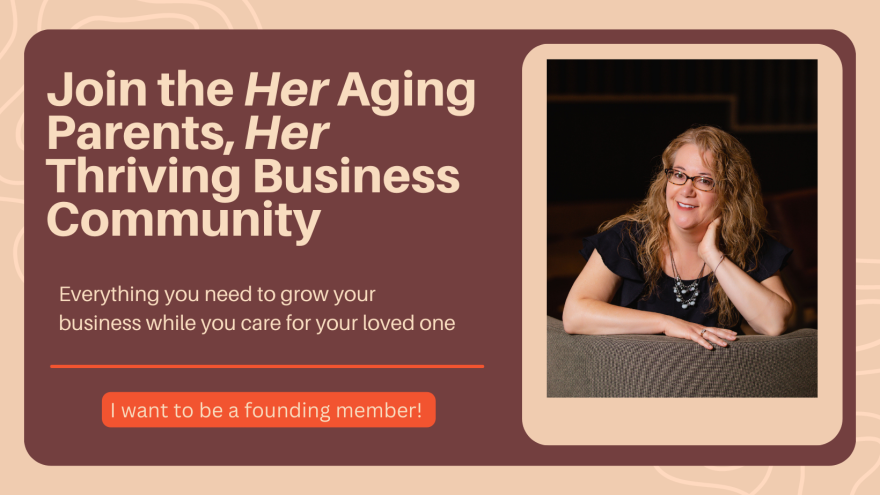 The Her Aging Parents, Her Thriving Business Community

Do these thoughts sound familiar...........?

No one understands my unique challenges of being a business owner AND caring for my mom.

I'm feeling torn.

I'm feeling resentful (and guilty).
My health is suffering🤒
AND I'm not earning my living!



Hello! I'm Coach Wendy!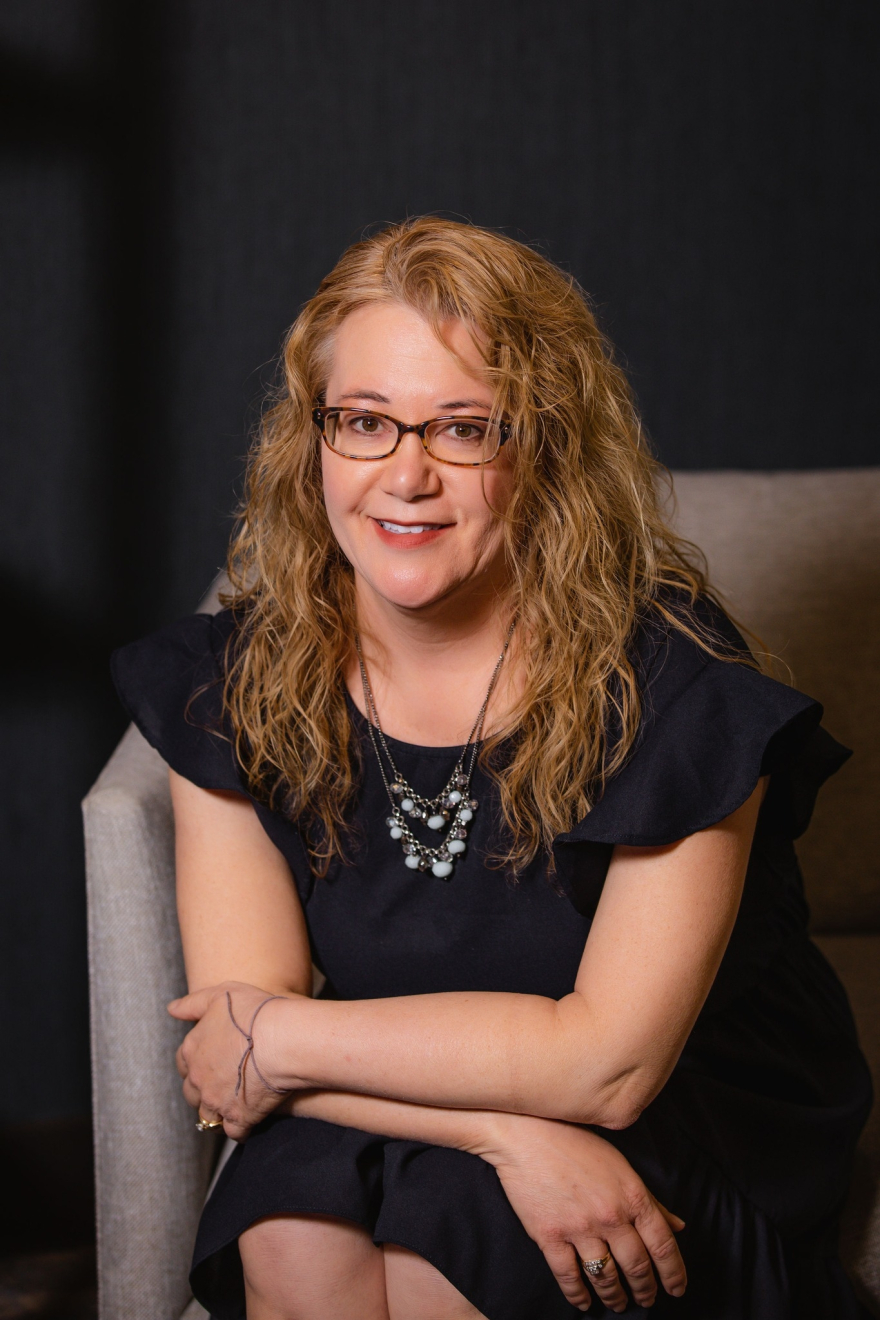 When I learned that my dad, who passed when I was just 6 years old, because he put himself last as he was taking care of my grandmother, I knew then and there that on my watch, that would never happen again to anyone else.
I vowed that on my watch no one who was looking after a loved one would sacrifice their health, relationships, business and even their life.
Then when it came time for me to care for my mom, I struggled. At 37, I didn't know what to do or how to do it.
Once I figured myself out, I again came back to that vow. And I knew that my mission in life was to help others who were caring for a loved one so that their journey would be an easier one.
You may be worried about being pulled into many different directions.
Your business debt may be growing because you are neglecting your clients. You don't mean to - but you are doing the best you can and yet feeling very alone.
You may feel exhausted and need rest.
You may feel all of this and then some!
The Her Aging Parents, Her Thriving Business community was created so that you can be surrounded by other women business owners who are also looking after a loved one.
This is where you are seen and heard as someone with very unique challenges being a business owner + caring for a loved one.
Here you will be supported by other women who understand.
In this community you will be able to network and have a co-working space with women who get you. Your next referral partner or bestie may be in this community.
❤️Coach Wendy


You Get:
T

wo 1-1 coaching call so that your specific challenges are focused on to move the needle forward faster.
One monthly call with other women who are also running a business and looking after a loved one so that you can brainstorm together.
Co-working space so that you have uninterrupted time.
Network with other women who are running a business and looking after a loved one so that you have the unique opportunity to be seen and heard and understood.
Unlimited, safe & secure online coaching so that you can overcome those obstacles that get in your way faster.
An online community of women just like you so that you have a safe space to vent.
Apply Before April 21, 2023 to receive founding member pricing for 6 months!
Frequently asked questions
The Answers You Need:
What is the financial investment?
Pricing is $47 per month for basic membership for the first six months, $147 per month for founding member for the first six months or $447 per month for VIP's. When founding member pricing ends, the price will increase and you will be given the option to renew on a month by month basis or to cancel your membership.
Is the Her Aging Parents, Her Thriving Business Community right for me?
This community is for you if you want to be seen and heard as a business owner who is also looking after a loved one. We welcome you if you are looking for a like minded group of women to bounce ideas back and forth and come up with solutions. If you want to network with women who want to make an impact in their business while caring for a loved one, this is for you. This is for you if you want a thriving business while caring for a loved one.
Does it matter if I haven't started my business yet?
If you haven't started your business yet, this is the perfect time for you to join this community.
What is the time investment?
Because I know how busy life can be, I've kept this community flexible.
Your time investment each month could be up to 4 hours total. It's up to you. You get to decide where to spend your time. For example, the monthly co-working/networking is a total of two hours. You get to decide to join for the entire time, or just hop in for a few minutes.
If you choose to be a VIP member, you get two 1-1 coaching call each month and that is scheduled at your convenience.
Does my location matter?
Everything we will be doing in this community is virtual!
Become a Founding Member!
See what others have to say..................
"Before coaching, I worried a lot about how I was going to be able to find the time to focus on my business. I also felt very alone ... like I was the only one that was spending all my waking (and sometimes sleeping) minutes caring for my family member. My clients were being neglected. Our house was a mess. I was not eating well. I was not sleeping well. Business debt was growing. Personal debt was growing. Long story short... I was headed towards a nervous breakdown very quickly. After coaching with Wendy, I now know I am not alone! There are others just like me that are managing their caregiving and their business. She gave me tools to use so that I CAN do both! I also enjoyed and appreciated the calls with other members where we could each talk about a struggle we were having and then brainstorm possible solutions."
---
Pennsylvania
"Before coaching, I was worrying I was spending too much time on work and not enough time with mom. Worrying I was not spending enough time with my husband. Worrying I was not focused in any area because I was worrying about the others. As a result, I was always tired; not resting well while sleeping; fractured time working. I said yes to coaching because Wendy's emails showed up at a particularly difficult time and made me more aware of how I was feeling. After coaching, I am working on being more focused at what I choose to do in each area. If I am 'at work,' I focus on work and try not to jump around between projects. If I am with mom, I try to stay mentally with her and focused on her needs and wants. If I am with my husband, I try to stay in the moment with him. My favorite aspect of coaching was being able to talk things through. I liked the group setting and the other ladies were so kind and very helpful, coming with different experiences and perspectives."
---